A Better Way to Ventilate Homes in the North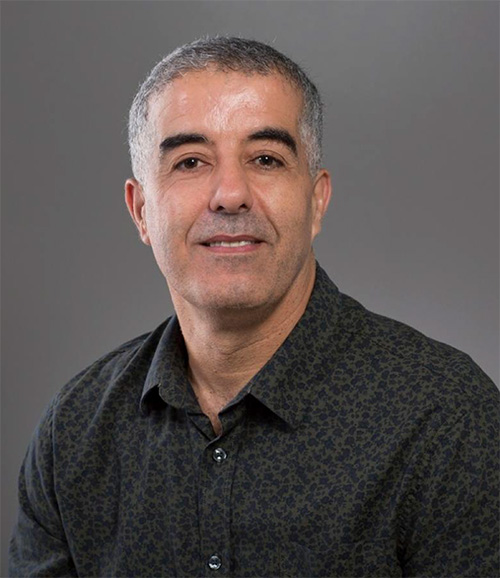 Boualem Ouazia with the National Research Council studies indoor air quality and ventilation systems. (Submitted by Pier-Adam Turcotte/NRC)
Current systems facing 'major failures and challenges' says Boualem Ouazia with the National Research Council
"LEED is a global language and a catalyst for change. We are committed to bringing LEED to every country to make it accessible to as many people as possible, while also continuing to foster innovation and achievement in existing global markets," said Mahesh Ramanujam, president & CEO, U.S. Green Building Council. "With the expansion of LEED Earth to LEED for Residential, LEED for Cities and Communities and Platinum LEED v4.1 projects, we can accelerate our healthy economy strategy and truly fulfill our vision of raising the living standard for people around the globe."
An indoor air quality expert with the National Research Council Canada says some ventilation systems used in homes and buildings in the North aren't working in cold temperatures. 
"Single core HRVS [heat recovery ventilators] are installed in the North but they are facing failures, major failures and challenges," says Boualem Ouazia, a senior research officer. 
Ouazia has been studying a system in Cambridge Bay, Nunavut, he thinks may work better. 
HRVs remove stale inside air and exchange it for fresh outside air using a system designed to warm cold incoming air with warm outgoing air. Although Yukon experts maintain that HRVs work when properly installed and maintained, some homeowners have said they don't work properly.  
Ouazia says many HRVs are certified by the Heating Ventilation Institute, a US organization that generally doesn't test the units below 0 C.
"So there is no surprise that if the unit has not been certified for extreme outdoor conditions, it could not perform well in those conditions." 
Monitoring underway at Nunavut's Canadian High Arctic Research Station
Boualem thinks he may have found a system that's more resilient to a northern climate.
He's testing a system made by Tempeff North America, a Winnipeg-based company. 
Ouazia says a common problem with conventional units is they freeze when outside temperatures are cold, and stop circulating air. That can lead to moisture build up, mould and, ultimately, health issues because of poor indoor air quality. 
The "DualCore®" system uses two heat exchangers, compared to the single exchanger in conventional units. Ouazia says in the Tempeff system, outside air goes through one exchanger for one minute or so at a time before switching to the other exchanger, so it doesn't have time to build up frost. 
The system was first tested in two climactic chambers at the National Research Council, which replicated indoor and outdoor temperatures and relative humidities. Ouazia says the unit functioned well with sustained outside temperatures of -40C.
"We have seen that it can perform very well even at very low extreme conditions without having this restriction of airflow or blockage of air stream, which means that the unit will be able to continuously provide outdoor air to the house."
The Tempeff units were also installed in triplexes built in the Canadian High Arctic Research Station in Cambridge Bay in June 2017. Ouazia says they are gathering daily data from these systems and will continue to do so until next spring.
European technology
Ouazia says he hopes his research could eventually lead to a switch to DualCore® systems.
"I think it's a good start to at least convince builders or housing corporations in the North to consider different technology than the conventional one."
But first, the price may have to have to come down.
The technology employed by Tempeff originated in Sweden more than 30 years ago, but company owner Garth Evans say it's still relatively new to North America.
While conventional single-core HRVs may run in the $1,000 range, Evans says a comparable Tempeff unit will cost more like $5,000. The company currently targets the commercial and industrial markets. There are systems in place in various northern locations, including a dental office in Whitehorse and a residential building in Iqaluit, with more projects on the way. 
Evans says the company's long-term vision is to eventually develop a lower-cost unit for private homeowners.
"We understand there is a big market for it."
The Tempeff DualCore® systems are designed for commercial and industrial buildings, although company owner Garth Evans says he hopes to make a residential unit in the future.